News
Cemetery Fee Restructure – Ensuring the future of our communities beautiful and unique asset
19/05/2017 12:00:00 AM | Rich in history, Ballarat General Cemeteries is intimately linked with pivotal moments in Australia's past.Comprising the Old Ballarat Cemetery, New Ballarat Cemetery and Crematorium, we reflect not only life's progress, but also that of the community and society around us
Ballarat Cemeteries Searching for Families – End of Tenure
1/01/0001 12:00:00 AM | The Ballarat Cemeteries Trust advises that tenures for the memorials listed in the attachment have expired. The Trust is seeking any information that may assist us in locating the families of these people.
Honouring the life of a family member and establishing a lasting legacy is a significant decision.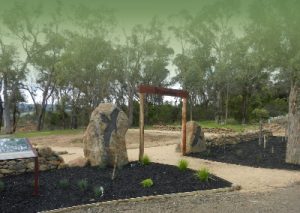 We provide professional and sensitive guidance to you when choosing the appropriate setting for your loved one. Available are a variety of beautiful peaceful settings where their memory will be sustained for generations to come. All burials are in perpetuity.
Ballarat Cemetery is a not-for-profit Memorial Park with a long and proud history of meeting the diverse and growing needs of the community.
If you are considering your own wishes, choosing your resting place ahead of time provides comfort in knowing the location will uniquely reflect your life, and provide a focal point for family and friends to gather and share precious memories in the future.