Ballarat Cemeteries
Open daily, 8.15 a.m. to 5.00 p.m.
1250 Doveton St Nth. Ballarat 3350
Have Your Say.
Want to have a pivotal role in shaping the future directions of end-of-life services in the Ballarat region?

 Learn More   Complete The Survey
News
Annual General Meeting - Ballarat Cemeteries
Tuesday 28th November at 3.00 p.m
Sovereign Chapel - 1215 Doveton Street North
Ballarat Cemeteries Annual Report 2023


Tenures for the memorials listed in the Tenure List link below have now expired.  If you have information that could help families arrange a lasting site for their loved one, please contact our office by phone at 5332 1469 or email at enquiries@ballaratcemeteries.com.au
To view the list please click on Tenure List
Honouring the life of a family member and establishing a lasting legacy is a significant decision.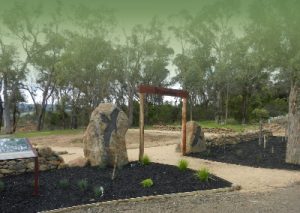 We provide professional and sensitive guidance to you when choosing the appropriate setting for your loved one. Available are a variety of beautiful peaceful settings where their memory will be sustained for generations to come. All burials are in perpetuity.
Ballarat Cemetery is a not-for-profit Memorial Park with a long and proud history of meeting the diverse and growing needs of the community.
If you are considering your own wishes, choosing your resting place ahead of time provides comfort in knowing the location will uniquely reflect your life, and provide a focal point for family and friends to gather and share precious memories in the future.
Upcoming Services.
Friday, 08 December 2023
12:45
Mary-Grace Olivares
Sovereign Chapel
15:15
Donna Flynn
Highview Gardens
Tuesday, 05 December 2023