News

Commemorating the 100 Year Anniversary of the Battle of Beersheba
17/10/2017 12:00:00 AM | The battle of Beersheba took place on 31 October 1917 as part of the wider British offensive collectively known as the third Battle of Gaza.
Celebrating 150 years and 150 stories of the Women who shaped and built Ballarat
9/06/2017 12:00:00 AM | This year, Ballarat's New Cemetery celebrates its 150th anniversary when it was formally declared open on 10th June 1867.
Honouring the life of a family member and establishing a lasting legacy is a significant decision.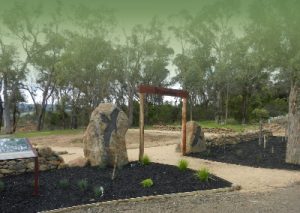 We provide professional and sensitive guidance to you when choosing the appropriate setting for your loved one. Available are a variety of beautiful peaceful settings where their memory will be sustained for generations to come. All burials are in perpetuity.
Ballarat Cemetery is a not-for-profit Memorial Park with a long and proud history of meeting the diverse and growing needs of the community.
If you are considering your own wishes, choosing your resting place ahead of time provides comfort in knowing the location will uniquely reflect your life, and provide a focal point for family and friends to gather and share precious memories in the future.